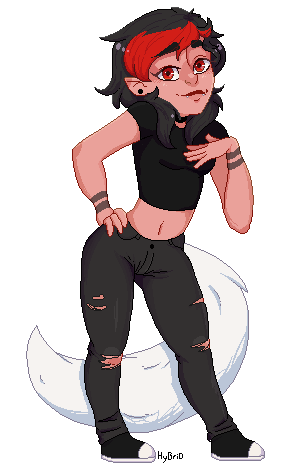 Hello! Name's Jazmine or Jaz. Hobbyist Digital artist
21 + ♀️ + ♑️

---
I'm new to Newgrounds & I'm still getting the hang of it here.
My art is mainly SFW with the occasional NSFW in between.
I can make an attempt to draw furries, but I'm mainly a human or humanoid type gal myself.
Tools of the Trade:
Paint Tool Sai | Affinity | Artisul D-13
If you enjoy my art, please consider buying me a coffee or commissioning me!
Any form of support is greatly appreciated ♡
---